Robert Joyce, the New White House Cybersecurity Coordinator, Confirmed To Keynote Among World Class Cybersecurity Thought Leaders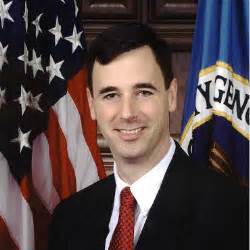 The 8th Annual Billington CyberSecurity Summit on September 13 will attract over 1000 attendees at the Leading Fall Forum on Cybersecurity in the nation's capital.
The Summit will bring together world-class cybersecurity thought leaders to engage in high-level information sharing, unparalleled networking and public-private partnerships  from a cross-section of civilian, military and intelligence agencies, industry and academia.
Besides Rob Joyce, confirmed speakers for the 8th summit include:
Essye Miller, Deputy CIO for Cybersecurity, U.S. Department of Defense
Robert Coles, CISO, GlaxoSmithKline (London)
Sanjeev "Sonny" Bhagowalia, CIO, U.S. Department of Treasury
John "Jack" Donnelly, Associate CIO and CISO, Department of Treasury
Ed Goetz, Vice President and Chief Security Officer, Exelon Corporation
Grady Summers, Chief Technology Officer, FireEye
Christopher Wlaschin, Chief Information Security Officer, U.S. Department of Health and Human Services
Invited speakers for the 8th summit include:
Jeff Eisensmith, Chief Information Security Officer, U.S. Department of Homeland Security
Peter Liebert, Chief Information Security Officer, The State of California
William Marion, Deputy Chief, Information Dominance, and Deputy Chief Information Officer, U.S. Air Force
Lt. Gen. William Bender, Chief Information Officer, U.S. Air Force
Rod Turk, Acting Chief Information Officer, U.S. Department of Commerce
Grant Schneider, Acting Chief Information Security Officer, U.S. Government
Sponsorship Opportunities are now available by calling Peggy Holland at 301-641-4150 or at peggy@billingtoncybersecurity.com.
The flagship summit for Billington CyberSecurity in 2016 exceeded 650 attendees, selling out for the third straight year.  The summit brought together top cybersecurity decision-makers and brought an unprecedented five cyber commanders, including the Commander for USCYBERCOM, Marine Corps. Cyber, 10th Fleet Cyber, Air Force Cyber and Cyber National Mission Forces.
NOTE: Attendees must be citizens of U.S. or allied nations to attend this event.
Pictures of 2016's Summit are Below:
All Star Cyber Commanders Panel
Mr. Tony Scott, Federal CIO, Opens as Keynote
Capacity Audience Filled the Ronald Reagan Building
Dr. Eviatar Matania, Head, National Cybersecurity Directorate, Prime Minister's Office, Israel
INTERNATIONAL MEDIA COVERAGE INCLUDED:
The Hill, Israel cyber head: US-backed cyber norms too broad
FedScoop, NSA: Behavioral analytics software is key to spotting insider threats
Federal News Radio, Cyber threat sharing is now a two-way street between industry, government
The Stack, GCHQ planning UK-wide DNS 'firewall'
FedScoop, Could Uber be deemed critical infrastructure?
InfoSecurity, Government Moots Plans for 'British Firewall'
Government Computing, Cyber security chief warns "too many attacks" are doing "far too much damage"
The Register, National Cyber Security Centre to shift UK to 'active' defence 
Sponsor today. Contact Peggy Holland at peggy@billingtoncybersecurity.com or calling 301-641-4150.